Posted on August 08 2018
GOT A BIG ONE?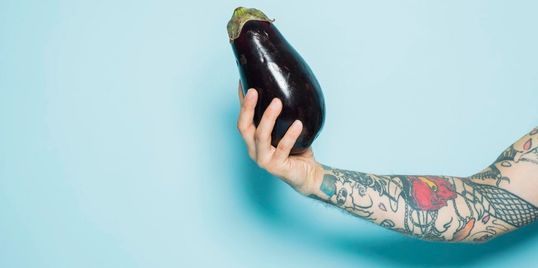 Do you need big penis underwear?
 Do You Have Big Dick Problems?
 We've got Big Dick Solutions



THE BLESSING AND THE CURSE
YAY!!! I've got a big dick!
Having a big penis is great!  You get to strut that big ol' King Kong dong.  You are proud to take public showers. Pleasing the hung-horny men and women is a breeze!  Everyone is envious!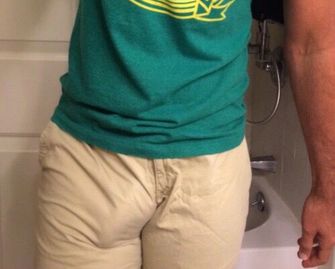 The struggle is real
But what about when you are not using or flaunting your pride and joy? What then? Does your third leg interfere with your day to day life? Ask yourself. Does your mountain of meat gets smashed in your underwear. Do your balls over-heat? Do you need to constantly adjust to get comfortable? And if you have big balls or low-hangers, are they constantly in the way? Are they in pain? Do they just stick to your leg. (yuck). If you answered yes to any of these questions then you have BDP…. also known as Big Dick Problems.  You need underwear for hung men.
Where to put it?
But the real problem is your underwear. How do you store that monster when nothing seems to fit?  Where is the underwear for hung men?  Guys with big penises need underwear too!.  It sucks because regular underwear just causes pain and discomfort. Not that you haven't tried to find a solution. You have probably googled "big penis underwear" "big pouch underwear" "well endowed underwear" and yes, "big dick underwear" with sad results!  You have tried brand after brand for something that offers more comfort and room for your big boys! But there are soooo many brands. Sooooo many styles. Soooo many options. And none of them work!
The Problem
So your life-long search has left you empty handed.  What you need just wasn't out there yet. You need underwear with extra room…but most of the times that just means baggy. You need underwear with support… but then they are too tight and uncomfortable. Boxers can give you room but no support. Briefs give you support but smash your family jewels. Boxer-briefs sometimes work at first but then stretch out and release the dragon! 
It's simple. What you need is the extra room AND support done the RIGHT way. What you need is.... The Big Boy Pouch!
The Solution!
The Big Boy Pouch by WildmanT!  The Big Boy Pouch is an innovative new pouch that offers loads of extra room and amazing support. This comfy pouch separates your horse meat from the rest of the underwear eliminating over-heating and smashing. Plus, the pouch cups underneath your balls offering support like no other underwear can.  This great new design has brought relief to so many men already.  I don't want to over-sell it but it's like having angels cupping and holding your manhood making you feel light and free like a pillowy cloud! Angels! Clouds! It's that good!
Big penis underwear has arrived!  Well endowed underwear is here! Big dick problems are no more! Yay for big pouch underwear!
But don't just take my word for it. Read some of their reviews.
And don't worry about ugly styles. This amazing pouch comes in many styles that will suit your personal taste. They have briefs, boxer-briefs, jocks and their revolutionary strapless jock! And let's not forget the sexy Big Boy Pouch Thong! (lol every straight man's butt just clinched)