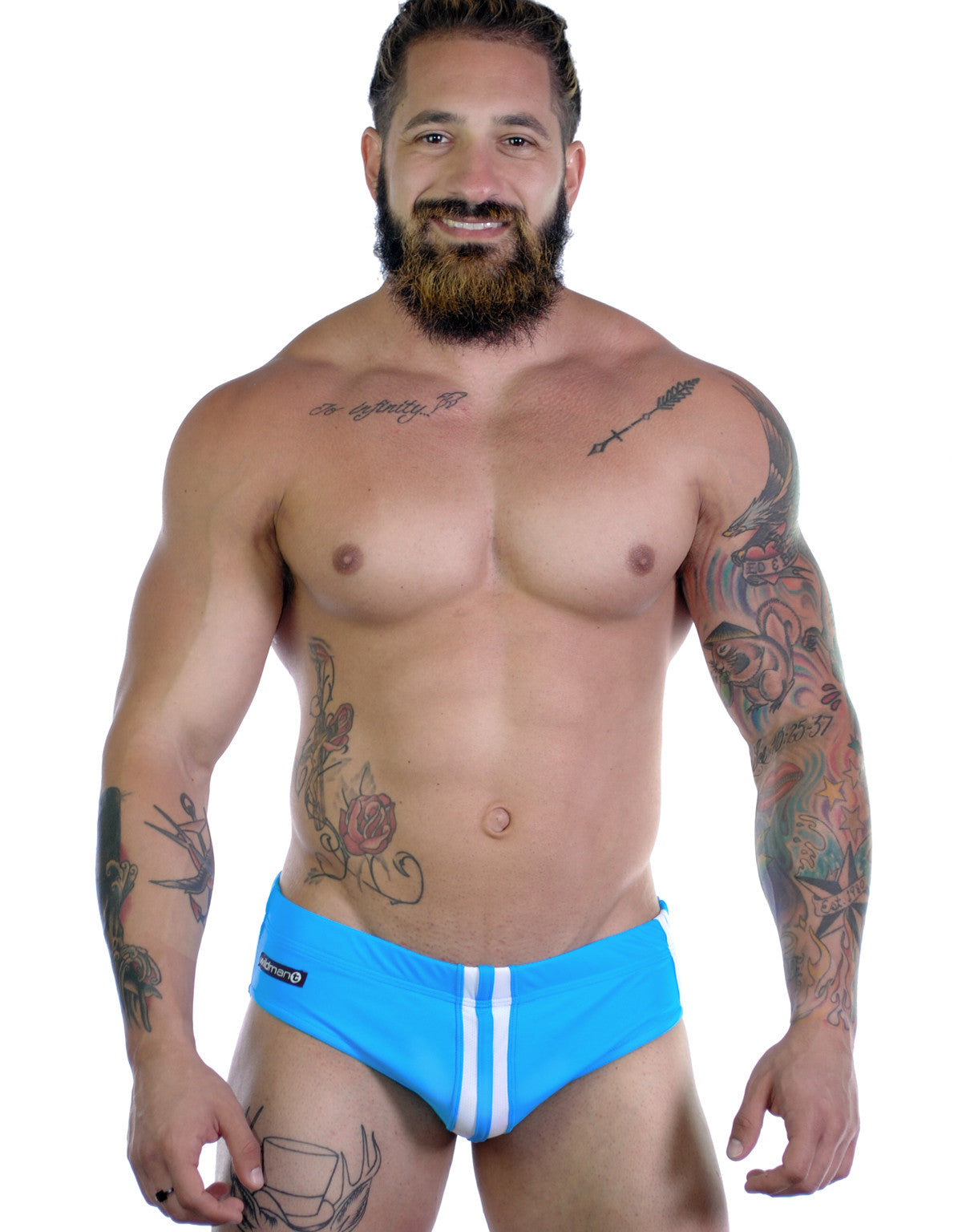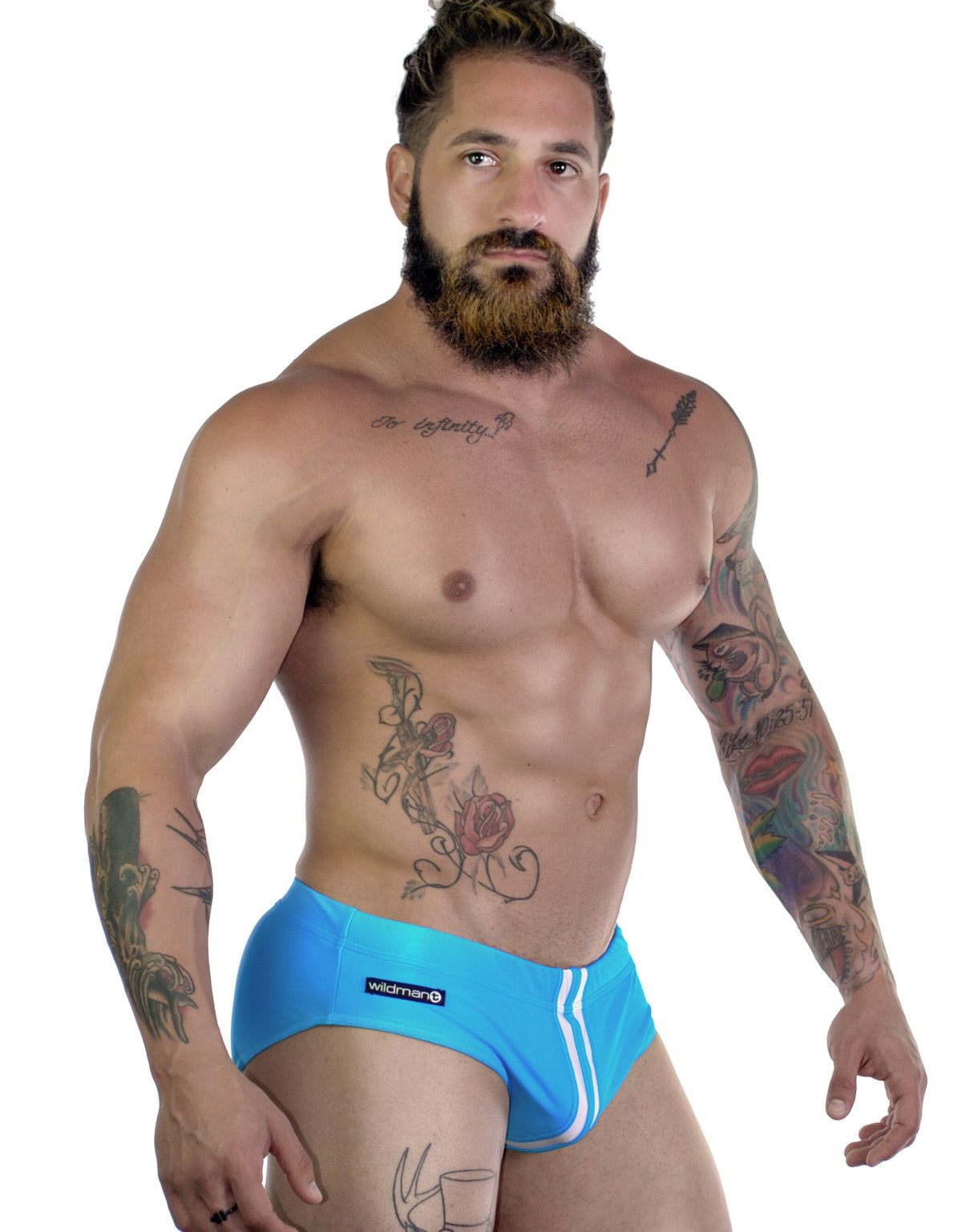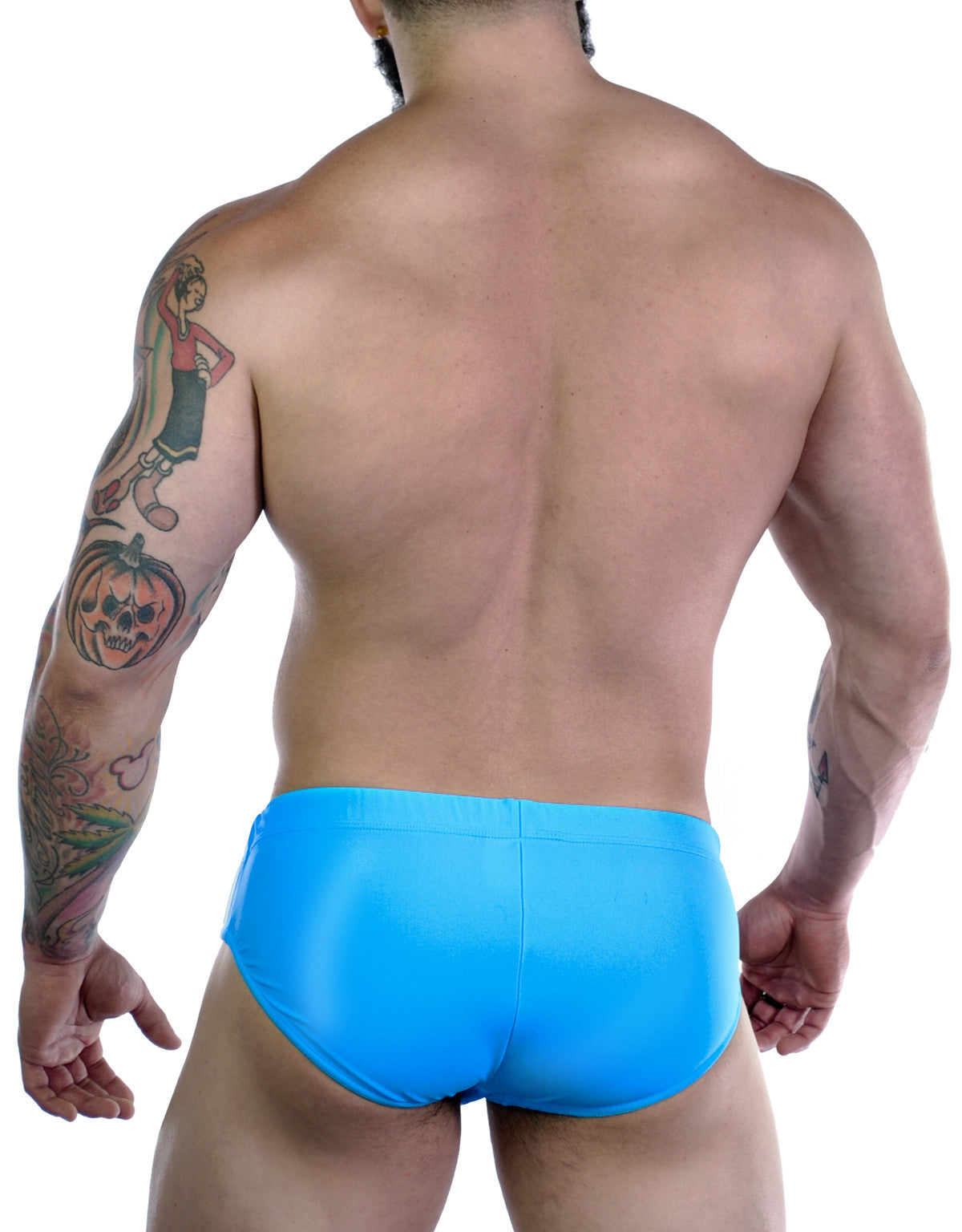 WildmanT
Sportivo Bikini Teal
Introducing Sportivo!  The sporty and masculine bikini designed for the tough guy.  It's that little sexy black bikini every real guy should have with a hot kick of color to stand out.  Features one racing stripe on the crotch and two stripes on the right side.  It draws attention where you want it most.  Fits like a glove that you won't want to take off.
- High quality 80% Nylon / 20% Spandex
- Lined
- Inside drawstring
- Contrast racing stripes on front and side.